Glass Shower Enclosures
and Doors
High Quality Glass Shower Enclosures, Glass Shower Doors and Screens, Sliding Glass Doors, and Bath Tub Enclosures
This guide, written by glass enclosure and door expert Jake Barr and owner of Pioneer Glass, Dave Brunell, is for anyone exploring new shower doors or shower enclosures. We walk you through all your glass door and enclosure options so you can make the best decision for your specific project.
Bathroom design has changed dramatically over the last five years. Homeowners are building much larger bathrooms and using more elaborate fixtures and tiles. For them, the purpose of the master bath has changed. Many people are looking for an oasis or spa-like bathroom that is both relaxing and elegant, or crisp and airy. Others have smaller bathrooms and want to maximize the space with a sleek update. Regardless of their personal design preferences, they all want one thing, frameless shower glass. Most consumers have limited knowledge about shower enclosures and doors. This article will help you make wise decisions to build your dream shower.
Shower Door and Enclosure Glass
Pioneer Glass: The look you want with the help you need.
Free design help and estimates. Our staff does all installation. Contact us now!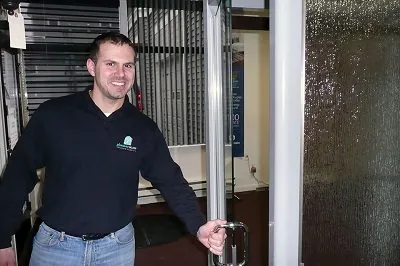 Our experienced, friendly staff is always happy to help.
We offer framed, semi-frameless and frameless glass shower enclosures, with heavy and custom cast glass options.
Lots go into the right shower experience: the enclosure, glass, door, and accessories. We will help create the shower you desire.
Check out our work! Frameless Style Showers Installed by Pioneer Glass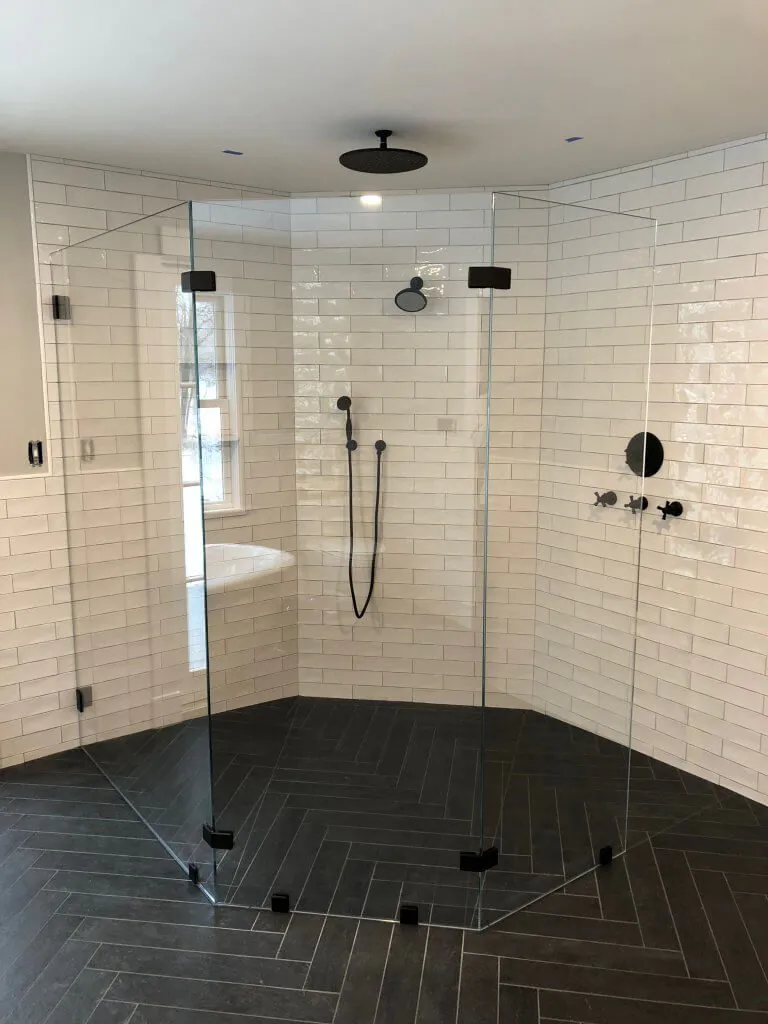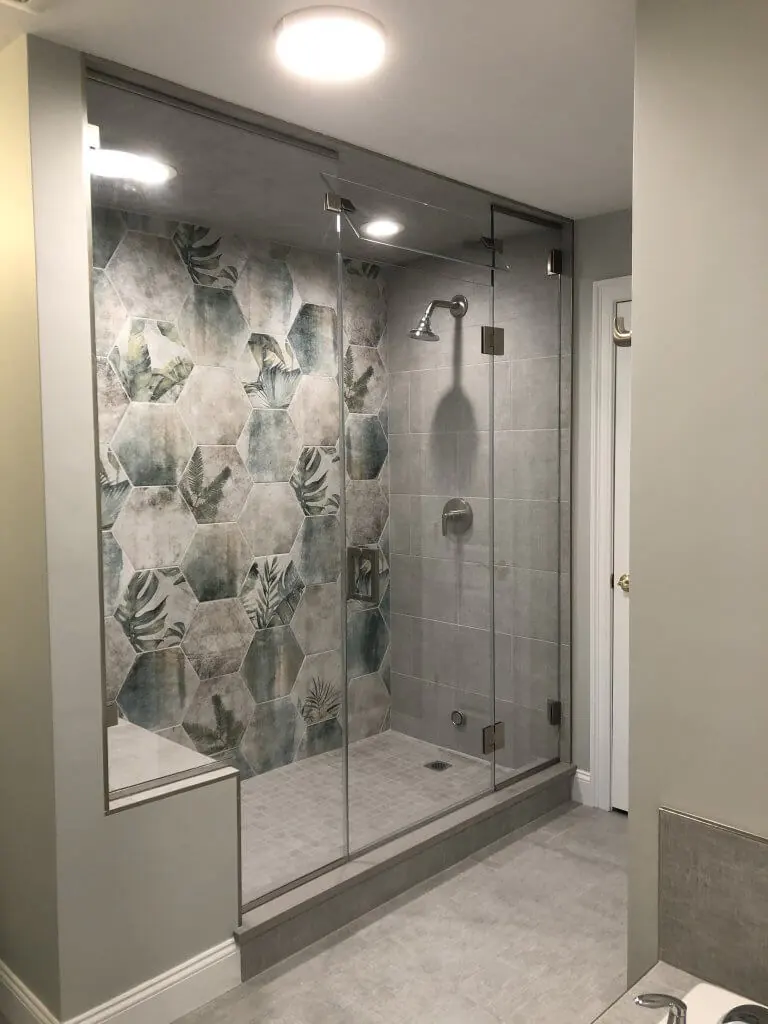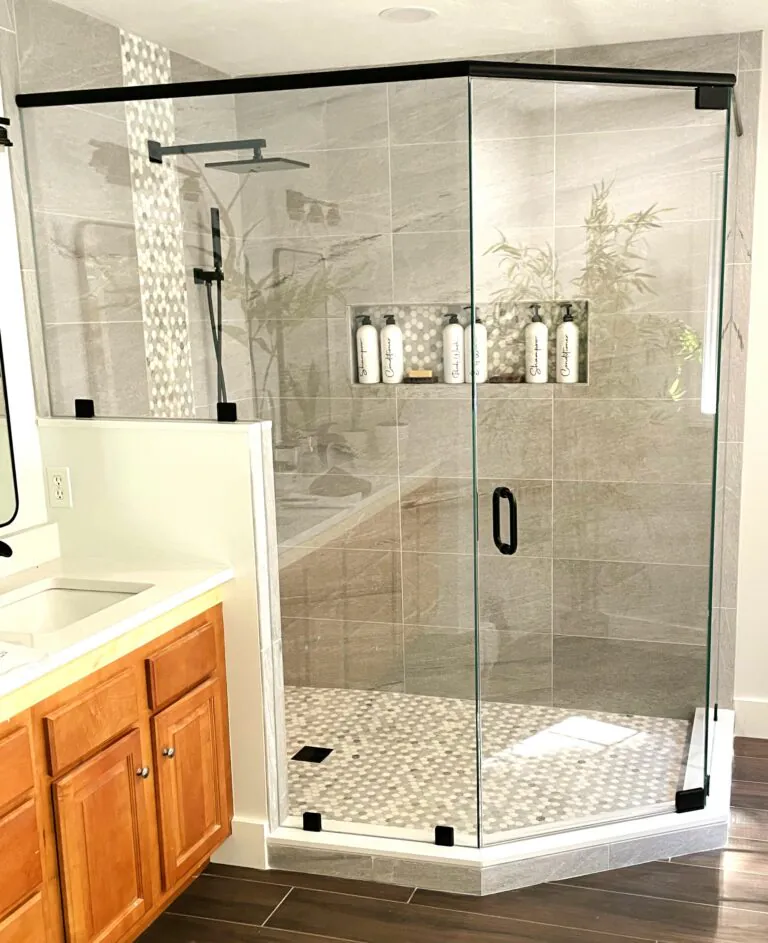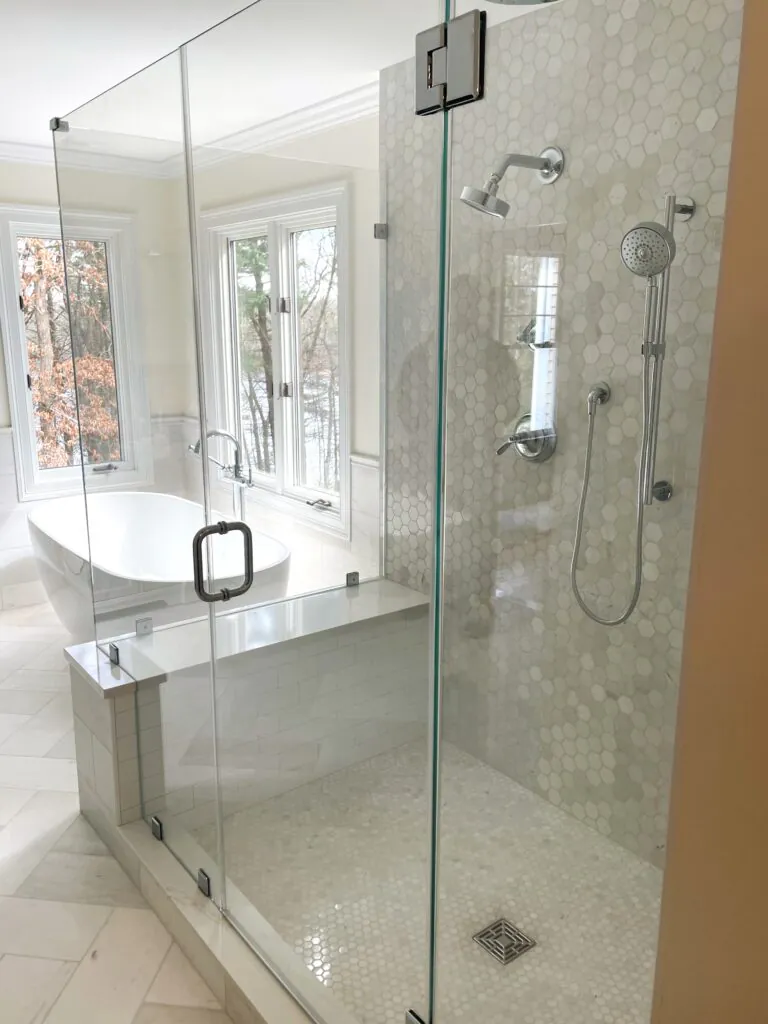 What shower enclosure brand do you use?
Pioneer glass is able to create custom shower enclosures to fit your needs. We also stock Cardinal Shower enclosure options, made in the US with a focus on reliability and lifetime guarantee against defects.
Are shower enclosures expensive?
It depends on the type of enclosure you want. There are many different options available that can fit nearly any budget.
What's the process of buying a shower door?
You'll talk with us about your needs and wants, and we'll come up with a plan together. Then we'll visit your home to take exact measurements, order the enclosure, and have it installed promptly.
"I just had a new shower door installed and I am very pleased with the quality of workmanship. The shower door looks like a custom install! And the price was terrific!"
Phil K.
"Pioneer Glass installed a custom piece of glass for our shower. They were professional, on time, and they cleaned up after themselves."
Catherine D.
"It's hard to find people who actually care about what they do for the customer. They did a shower install for me recently and it couldn't have come out any better."
Jamison Home Construction
Pioneer provides samples for you to compare in your home, free estimates of all work, and will take precise measurements of the space.
Pioneer Glass provides custom mirror glass services in the Central Massachusetts and surrounding areas, including: Whitinsville, Northbridge, Blackstone, Douglas, Grafton, Hopedale, Manchaug, Mendon, Millbury, Millville, Oxford, Sutton, Upton, Uxbridge, and Worcester. Plus, the Rhode Island counties of Bristol, Kent, Newport and Providence county. And Tolland and Windham county in Connecticut.