Custom Tabletop Glass & Counter Glass
Custom Repair, Replacement, and Installation of Tabletop and Countertop Glass
We can cut your tabletop glass and counter glass to your exact specifications. With custom sizing, color, bevel and texture options you will get the exact look you imagined.
With fast turnaround, look no further for your custom tabletop glass and counter glass.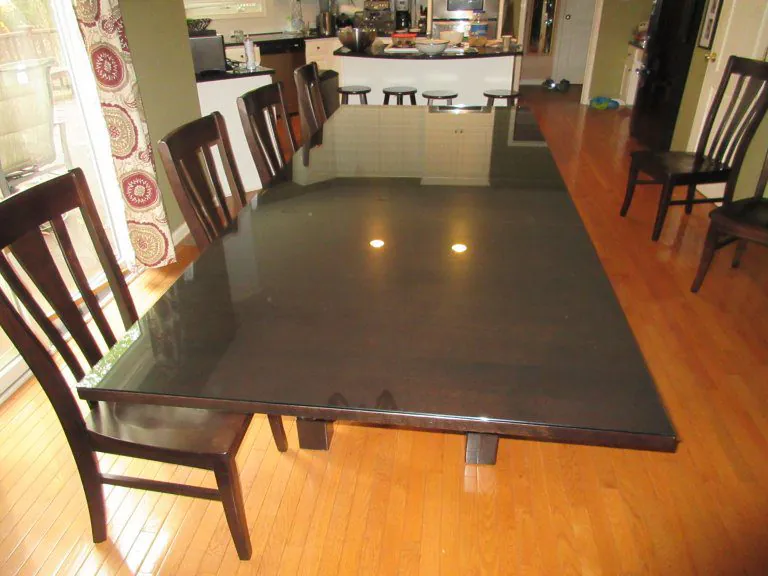 Glass Tabletops
Protect your tables and furniture from wear and damage such as water rings and scratches. Over time, you can simply replace the glass to give your furniture a brand new look. Our glass can be used on top of existing tables and furniture, or as the table top itself.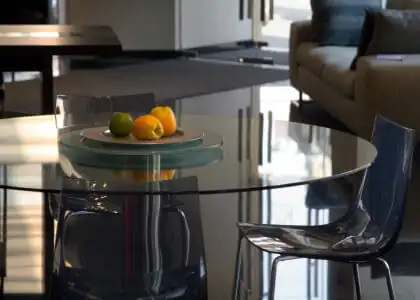 Glass Countertops
A perfectly smooth work surface comparable in durability to stone with a modern feel. With a huge selection of embedded textures and the ability to infuse custom colors in the glass, we can create a custom solution that will make your kitchen stand out.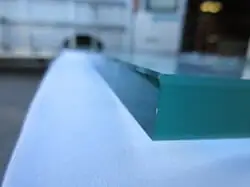 Glass Shelving
Complete the look with glass shelving. These standalone units can provide great storage for books and movies while shining bright. It's a striking, contemporary way to add a dash of personality to your home.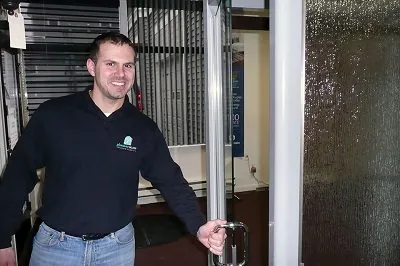 Our experienced, friendly staff is always happy to help.
"Great service and [they] cut our glass shelves exactly as originals we brought in..fast friendly service."
- Patty R.
"Jake helped me today, he was very helpful with all the questions I had. When Jake called me at the end of the day to say that my desktop glass was ready....Wow! I never expected same day service. That really made my day! For glass, you can't beat Pioneer." 
- Linda W.
"We've had glass cut for tabletops and for custom glass door cabinets in our kitchen. The staff at Pioneer was courteous and professional. The turn around time for projects was fast, and the prices were reasonable. I will continue to bring my glass business to Pioneer in Whitinsville." 
- Donna T. 
Pioneer provides samples for you to compare in your home, free estimates of all work, and will take precise measurements of the space.
Pioneer Glass provides custom mirror glass services in the Central Massachusetts and surrounding areas, including: Whitinsville, Northbridge, Blackstone, Douglas, Grafton, Hopedale, Manchaug, Mendon, Millbury, Millville, Oxford, Sutton, Upton, Uxbridge, and Worcester. Plus, the Rhode Island counties of Bristol, Kent, Newport and Providence county. And Tolland and Windham county in Connecticut.