Exterior Door Glass
Replacement
Offering French, Patio, Sliding, Front, and Storm Door Installation and Replacement
Do you have cracked, broken, or foggy glass in one of your doors? Do you think you might need door glass replacement? Almost all door glass is tempered double-pane glass which we can change out quickly without any disruption or mess. Older doors and storm doors may only be single-pane glass, which is also simple to address.
It is much easier and significantly
less expensive
to do glass door replacement and keep your beautiful door. We offer many choices.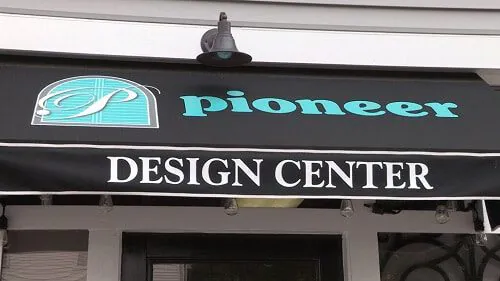 See your vision come to life in our showroom with our many samples!
By code, door glass must be safety glass. All our door panels will be tempered for your protection. Tempered glass is tougher glass which breaks into pebble-sized pieces which is much less dangerous than shards of old-fashioned annealed glass.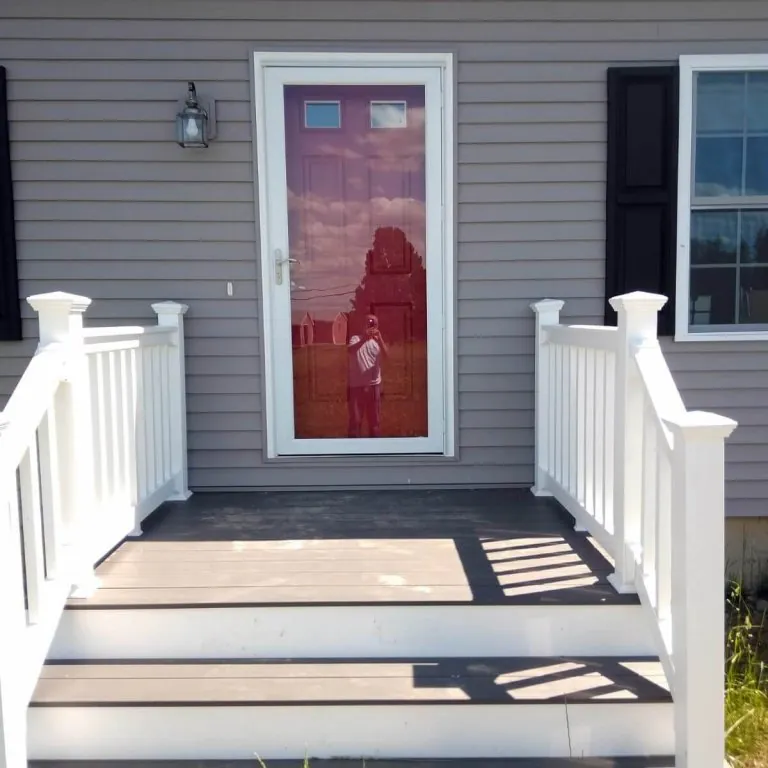 Single-Pane
Single-pane glass still exists in older doors and storm doors. Generally, standard clear glass is used to replace these panels. However, there are a variety of options, including patterned and restoration glass, available. Cut to size and tempered, this is generally a quick and reasonably-priced option. It is less energy efficient than double-paned glass.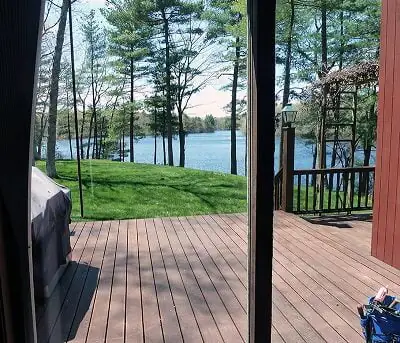 Double-Pane
Double-paned glass is now the standard in door glass. Also known as dual pane, double glazed, insulated glass, and thermal pane. It is energy efficient and offers outside noise reduction. In addition to cracking and breaking, the seals in double pane glass can fail. When this happens, condensation can get in between the panes–ruining the view.
Causes of Door Glass Failure
Most customers prefer standard window glass, but if you want your unique touch, there are a wide variety of options available.
Low-Iron
Traditional glass has a slight green tinge, which tends to make the view slightly darker. You can go with a crisper view by choosing a clearer low-iron glass. For more on low iron glass, click here.
Patterned
There are locations where privacy is important for you. Consider tempering frosted glass or one of our patterned glass. Create the look specialized to your tastes. To see our specialized glass, click here.
Restoration
Do you have an older home or do you just love the cool look of old wavy glass? We can provide glass made with the same process as a century ago. For more on restoration glass, please click here.
How do you change single-pane glass?
Single-pane glass is cut to size and tempered. This is the standard for storm doors in older exterior doors that cannot accept insulated double-pane glass. In places with high breakage concerns, we use acrylic sheets. Acrylic is sometimes called by one of its brand names, Plexiglass®. We sell high-quality Plaskolite acrylic. In extreme security situations we can use super strong polycarbonate glass.
How do you change double-pane glass?
Most modern french and sliding patio doors come with removable glass panels similar to modern windows. Rather than changing the whole door we can simply pop out the panels and replace the glass. Many times, replacing the whole door involves costly and messy work of jamb replacement. You can dramatically reduce the work and expense by buying a replacement double-pane insulated glass panel.
"Its hard to find people who actually care about what they do for the customer. The little things [Pioneer does] makes the world of difference... for me and for the customers I'm working with."
Jamieson Home Construction
"All of the replacement glass companies in the past sent me inferior glass and took forever. Pioneer Glass is the first in a very long time I feel I can always count on for both great service and a perfect product."
Valerie P
"I am very pleased with the quality. [It] looks like a custom install! The price and workmanship as well as the professionalism... is first rate!"
Phil K
Pioneer provides samples for you to compare in your home, free estimates of all work, and will take precise measurements of the space.