Antique, Wavy, & Restoration Glass Windows

It's called many things: restoration glass, antique glass, wavy glass…We are seasoned experts knowledgable in restoration antique wavy window glass with a wealth of options available. 
For people in historic homes, wavy restoration antique window glass is ideal to keep with the character of the home. Our wavy restoration antique window glass service is available nationwide! No matter where you are based, Pioneer Glass can help meet your needs to provide period-specific restoration glass.
Emulating the waviness and occasional air bubbles that are part of true antique window glass.
Called wavy, antique, or restoration, this glass is produced to mirror the look of antique glass through traditional mouth-blown methods, plus modern approaches.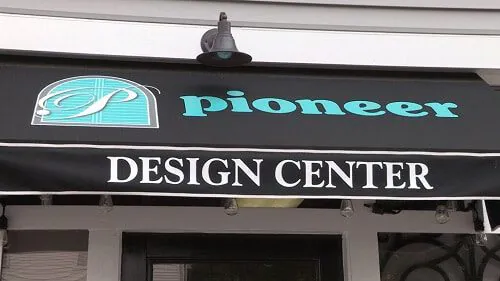 See your vision come to life in our showroom.
Types of Glass Restoration
Pioneer Glass offers Schott Glass, plus hand-blown wavy glass from Poland, based on historical window glasses from a variety of different eras. Learn More About Wavy Glass History. 
Schott Glass
Schott glass is manufactured using the traditional Fourcalt process. Emile Fourcalt developed this process in the early 20th century and became the global standard of manufacturing flat glass.
Artista
The crystal-like clarity of Artista glass emulates distorted glass of the 1600s-early 1700s. It showcases the interior, making the space appear larger, bringing life and sparkle to the room. For either interior and exterior use: as a full pane, in stained glass or as a fused glass.
Goetheglas
Geotheglas is colorless, drawn glass characteristic of window glass from the 18th and 19th centuries. In addition to antique glass replacement, it helps protect against bad weather. Goetheglas can be used for windows, protective glazing, furniture, and display cases.
Restover
Restover Plus mimics 20th century glass. With minimal thickness, it has no constraints on installation and can easily fit historical window frames and profiles. Restover-light glass is slightly less irregular, Restover-plus has a very irregular surface structure, resembling mouthblown glass.
Hand-Blown Wavy Glass
Mouth-blown glass imported from Poland can either be full or reamy. Full is short for full-antique, meaning it was mouth-blown and created as flat glass, while reamy means full-antique glass with a wavy irregular surface.
P1
Made to be a true replica of 1850s-1920s cylinder glass widely used in America. It has all the classic imperfections with small air bubbles, an occasional flat line, minor pitting, and a dimple. The unevenness is imperceptible.
P2
Crown Glass, used in affluent American homes from the late 1700s-mid 1800s, it is considered clearer than cylinder glass. It has sweeping curved lines, moderate ream and distortion, plus some air bubbles ranging rom seed to quarter coin size.
P3
This gorgeous Crown Glass mimics the handmade, mouth-blown glass found in structures prior to the late 1700s. It is well known for its deep curved lines, high unevenness, and classic distortion that makes it the perfect showpiece glass.
Can you still buy wavy glass like I see in homes from the 1800s?
There are a few different ways to purchase wavy glass: from old windows and furniture available through glass, antique, and salvage dealers. You may also be able to find some on sites like Craigslist. Generally on these sites you would buy the whole old window and remove the glass.
There are also manufacturers in Europe that make new wavy glass using the exact same methods used to make mouth-blown cylinder glass in the pre-industrial era. These are available with different amounts of waves and distortion.
Pioneer Glass stocks three different versions of mouth blown wavy glass from these manufacturers. Lastly, glass with the same distortion of window glass used in the early mechanized process before modern float glass was invented are also manufactured today. We carry four types of Schott restoration glasses for these time periods.
What is the largest size pane of restoration glass I can buy?
We sell both mouth-blown and Fourcault Process glass.
The mouth-blown glass goes up to 37 inches. The largest type of Fourcault Process glass we sell is 83 inches long.
All my houses glass has distortion with clear differences. Is this common?
It is common. Your house may have been built using crown glass which was a very popular choice at that time.
Through the years, homeowners had many of the same problems we have today. Glass panes were broken by children, stripping old paint, and storms. This is no different than the trials homeowners go through today.
When replacing broken glass, the local shop may have had only cylinder glass, or later in the time period, machined drawn glass. A large amount of old homes have a variety of glass in the windows.
My glass is distorted but I don't see actual waves which I seen in other homes.
Most likely you have machined glass from the early 1900s.
This glass was drawn upward by a machine into sheets which was then cut into panes. This allowed larger panes to be cut and sold. It also allowed for much larger production. There was great demand for glass with an enormous amount of building going in the country.
This glass is still quite common in American cities.
We want modern insulated windows. Can I get this with antique glass in it?
In most cases you can replace the standard units in double-or triple-pane windows. We do make custom double-pane insulated glass units using some types of our restoration glass.
By law, door glass needs to by safety glass. Does historic wavy safety glass exist?
Door safety glass requirements are usually met by using tempered or laminated glass. Tempered is much more popular. Unfortunately, mouth-blown glass cannot be tempered. We do provide tempered glass in two types of our historic glass.
Sometimes when I walk by my windows I see quite a distortion, but when I look straight out they are mostly clear. Why is this?
To truly appreciate all of the distortions in historic glass, we recommend that you look from a 30 degree to 45 degree angle. The distortions are much more vivid from this angle. As you pass by your windows, you would tend to be at this angle.
How can I tell which version of glass I have in my home?
Crown glass was spun on the end of a rod in a circular motion similar to a spinning top. Because of this the waves tend to be curved. Cylinder glass was swung in a back and forth motion and the waves tend to be straight and more parallel.
All these glasses are too wavy. Do you sell slightly wavy glass to match my other glass?
Photos showing the actual distortion of glass are very difficult to take. Generally, they show an exaggerated distortion or none at all.
A customer, Ben, called us looking for some glass to match his vintage display case. Ben sent along a video which represents the closest approximation of early machined glass I have seen.
Along with our input, Ben elected to go with Restover (Light) which has the most subtle hint of older glass.
Check out the video he made of the finished product for a good look at Restover glass below.
"I just had a new shower door installed and I am very pleased with the quality of workmanship. The shower door looks like a custom install! And the price was terrific!"
Phil K.
"Pioneer Glass installed a custom piece of glass for our shower. They were professional, on time, and they cleaned up after themselves."
Catherine D.
"It's hard to find people who actually care about what they do for the customer. They did a shower install for me recently and it couldn't have come out any better."
Jamison Home Construction
Pioneer provides samples for you to compare in your home, free estimates of all work, and will take precise measurements of the space.
Pioneer Glass provides custom mirror glass services in the Central Massachusetts and surrounding areas, including: Whitinsville, Northbridge, Blackstone, Douglas, Grafton, Hopedale, Manchaug, Mendon, Millbury, Millville, Oxford, Sutton, Upton, Uxbridge, and Worcester. Plus, the Rhode Island counties of Bristol, Kent, Newport and Providence county. And Tolland and Windham county in Connecticut.