Custom mirrors – high quality gym mirrors, dance studio mirrors, beveled, tabletop and more!
We are a mirror supplier and installer of all shapes and sizes from full wall to decorative and custom bathroom mirrors.
Custom mirrors enhance light, rooms, showcase pieces, and add personality.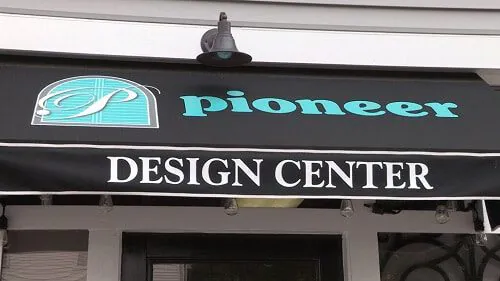 See your vision come to life in our showroom with our many mirror samples!
Mirror Glass
Pioneer Glass can custom cut any size mirror you would like, from crystal clear to more unique mirrors including tinted, acid-washed, and distressed mirrors.
Polycarbonate & Acrylic Mirrors
Popular to use where glass would be considered too dangerous, these flexible and durable mirrors offer a wealth of customizable options.
Polycarbonate & Acrylic Mirrors
Interested in Antiqued Mirrors?
What types of mirrors do you install?
Antiqued Mirrors, inserted into an old frame or choose from our wide assortment of antiqued mirror glass. Add gold veining to create the wow factor!
Bar Mirrors, great as a backing for pubs, both commercial-serving establishments or for your own pub-like experience at home.
Bathroom Mirrors, for placement over vanities, full wall mirrors, and beveled mirrors to add elegance over sinks – and many more.
Commercial Mirrors, to enhance your store displays, modernize your office area, and add sparkle to your business.
Custom Mirrors, for those of you that want to create your own look, we can provide all types of mirror glass to match your perfect look.
Dance Studio Mirrors, a must for dance studios or to create your own private practice studio at home.
Full Length Mirrors, sometimes referred to as floor-to-ceiling mirrors, are readily available for installation.
Gym Mirrors, both for large public workout facilities or for those who want their own private gym at home.
Two-Way Mirrors, perfect for shops and offices. Front side is a mirror, back side offers a view out.
What kind of shapes and materials are available?
You can choose beveled or standard mirror glass, with or without hardboard backing and hangers.
Get shapes in:
oval
octagon
arch-top
round
rectangle
Framed Mirrors
Framed mirrors can come in the following materials:
oak
maple
cherry
birch
popular
and more – just ask!
Frameless Mirrors
Edge options are:
a beveled edge,
pencil edge,
high polished edge
What mirror features do you offer?
Cut to size
Custom cuts for outlets
Rapid delivery of 1/4″ thick glass
Any thickness of glass up to 3/4″ for countertops
1/8″ thickness of glass for lightweight cabinet doors
Etching and sandblasting
Custom polished edges
Other types of decorative glass
What does acrylic and polycarbonate mean?
Acrylic mirrors, commonly referred to as plexiglass mirrors, is a lightweight, somewhat flexible mirror that has much better impact resistance than glass mirrors. Available in a variety of colors, they are very popular in areas where glass would be considered too dangerous.
Polycarbonate Mirrors are extremely strong and durable mirrors used where there is a likelihood that glass mirrors will break and cause damage to individuals or animals.
We think of polycarbonate mirrors as very muscular versions of acrylic mirrors with extreme impact resistance.
Places that tend to use these options include: group homes, home gyms, malls, museums, prisons, schools, stables, and trade shows.
Home gyms, museums, trade show displays, and malls tend to use acrylic or polycarbonate mirrors.  Polycarbonate mirrors are used in schools, stables, group homes, and prisons.
"Was searching for a glass/mirror shop to fabricate a replacement of a medicine cabinet mirrored door. The price could not be beat and the quality was grade A! Great client service, promptness and price."
Kateri M.
"Incredibly reliable, fast, friendly and by far the best prices for the mirrors I needed."
Joshua D.
"In this day and age of big box stores and online shopping, I appreciate a local company where the owners know you and take the time to work with you, creating an enjoyable and worry-free shopping experience."
Michelle W.
Pioneer provides samples for you to compare in your home, free estimates of all work, and will take precise measurements of the space.
Pioneer Glass provides custom mirror glass services in the Central Massachusetts and surrounding areas, including: Whitinsville, Northbridge, Blackstone, Douglas, Grafton, Hopedale, Manchaug, Mendon, Millbury, Millville, Oxford, Sutton, Upton, Uxbridge, and Worcester. Plus, the Rhode Island counties of Bristol, Kent, Newport and Providence county. And Tolland and Windham county in Connecticut.